Young Forest Games News / RSS Feed
↑ Grab this new game notifier for your own web page!
About RSS
Really Simple Syndication (RSS) is an easy format for content distribution and syndication. Subscribing to RSS Feeds allows you to receive custom, up-to-date information from your favorite online content sources without having to regularly check the site for updates. The upates are sent to you!
How to Access RSS Feeds
Installing a news reader that displays RSS feeds from the websites you specify allows you to keep up to date with all your favorite content by checking the RSS feeds you have subscribed to and displaying new items from each feed. Instead of downloading a dedicated news reader, you can also use a web-based news reader.
For more information about RSS and descriptions of various news readers, check out the New York Times article, "Fine-Tuning Your Filter for Online Information."
Do you have an RSS reader or custom homepage?
Learn about the Newest Games, Bargain Sales, and Latest News... Before Anyone Else!
-
Subscribe in a Reader

- Subscribe to Young Forest Games by Email Or Add to Others...
If you don't have a reader you can use this one for free.
Company News: Young Forest Games Announces Christian Games are Now Available - August 8th, 2007
A total of 28 new Christian games are now being hosted on Young Forest Games. These include hit titles such as Dance Praise 2: The Remix, Light Ranger, Left Behind, Heavenly Harmony, and Adventures in Odyssey. These games will be introduced one by one as they become available for purchase.
Company News: Young Forest Games Named Top Emerging Company in America - Nov. 25th, 2007
Young Forest Games was recently voted by a panel of 100 Venture Capitalists as one of the top emerging companies in America! You can read more about our Regional Award at Funding Post and PR Newswire.
Development News: Puzzles of Life Soundtrack Released! - Nov. 25th, 2007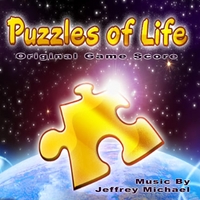 The Puzzles of Life Soundtrack is now available at CDBaby.com for digital download. You can listen to all of the samples for free and Buy the CD right now when you click on the Album Cover.
Development News: Cultivate Yourself into a Buddha - April 28th, 2007
Young Forest Games announces Cultivation, a new casual game in pre-production, and the world's first genuinely Buddhist video game.
Development News: Find Piece in the Puzzles of Your Life - Feb. 15th, 2007
Puzzles of Life has been picked up by Oberon Media for international distribution across 100+ distribution portals.
Development News: Puzzles of Life PC Completed - Jan. 8th, 2007
Young Forest Games has finished work on Puzzles of Life for the PC. More info can be found on the Puzzles of Life page.