Puzzles of Life
For Only $19.97
Video of Puzzles of Life:
Game Description:
Find Your Inner Piece... With Puzzles of Life.
The most meaningful jigsaw puzzle game ever made. Puzzles of Life captures all of life in 100 images, from the smallest cells and microscopic lives to the highest and largest planets and galaxies. Everything in-between and more, including YOUR life, can be put together while listening to the wondrous and peaceful melodies of world renown pianist, Jeffery Michael. Experience a world you may hardly know... Your inner self.
Ideal for players of all ages.
Screen Shots:
Click thumbnails for a larger image
Puzzles of Life Album: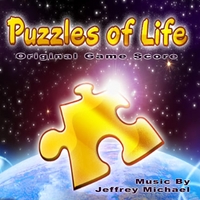 The Puzzles of Life Soundtrack is now available at CDBaby.com or iTunes for digital download. You can listen to all of the samples for free and buy the album right now when you click on the Album Cover or go to CD Baby - Puzzles of Life.
Advantages and Benefits:
Very family friendly
The perfect game for work, home, or school.
An incredible 100 Puzzles of Life!
Plus an INFINITE amount of User Puzzles.
You can add pictures from your own life.
Put together a puzzle of your grand kids, boyfriend, girlfriend, best friends. Everything is possible. This is YOUR life.
Amazing musical score from Jeffrey Michael..
All of this and it's guaranteed 100% clean, as certified by SoftPedia.com.
Game Information:
Genre: Puzzle / Jigsaw
Type: Meaningful
Developer: Young Forest Games
Platform:
System Requirements
Windows
Windows XP/2000/Vista
500 Mhz Pentium III
130 MB Hard Drive Space
128 MB Ram
Awards Received:
Puzzles of Life has received the SoftPedia 100% Clean and Safe Award